Why I Love To Design Content and Content Marketing
Posted by Todd Rivers (Owner of RDI Studio) on September 23, 2016
I recently completed Pocket Boo Bees Keno ®, an iPhone version of a mobile casino game that I designed a couple of years ago. Because I have the habit of meticulously annotating my art production assets as well as the programming, the process was fairly easy, taking only a couple of days.
During those few days, however, I found myself revisiting design decisions and discussions I had concerning the project. I even recalled a peculiar job interview that I once had concerning this and other mobile games that I have made over the past few years.
The technical interviewer asked me whether I thought it was worth my time creating the several mobile casino games I had already completed. I believe the job was in front-end programming. As an artist, an animator, and a designer, I thought this was a very odd question. By its definition, animation means to 'bring things to life.' I inherently knew that if I was ever going to see my characters and designs come to life and be viewed by the public, then I had to learn how to program my own games. So, No…programming sophisticated mobile casino games was not a waste of time. I had learned a lot and I got my stuff out there, in front of the public.
Today, I see programming games, gaming algorithms, and user interfaces as a means to an end…The 'end' being the presentation of quality content. Simply put, I love making and presenting the content!…I always have (since childhood.) As a client, you will find that if you task me with creating your content then I will bust a hump to make it look great!
Earlier this year I made an addition to my product design career by taking on a new independent business, an e-commerce store called Montana Treasures. For the store, I have been creating unique, Montana-themed graphic designs and digitally printed products.
For Montana Treasures, not only do I get to enjoy designing the products (i.e. the 'content'), but, I am really getting into social media content marketing, as well. For Facebook, Instagram, YouTube, and Pinterest, I create videos and photographs that mesh Montana's grand beauty with the store's products.
There is a complete listing of Montana Treasures photos and videos on its Explore Pages. The pages include my latest content marketing: interactive photo and video, Google maps specific to several southwest Montana fly fishing rivers, hiking destinations, as well as for Yellowstone National Park.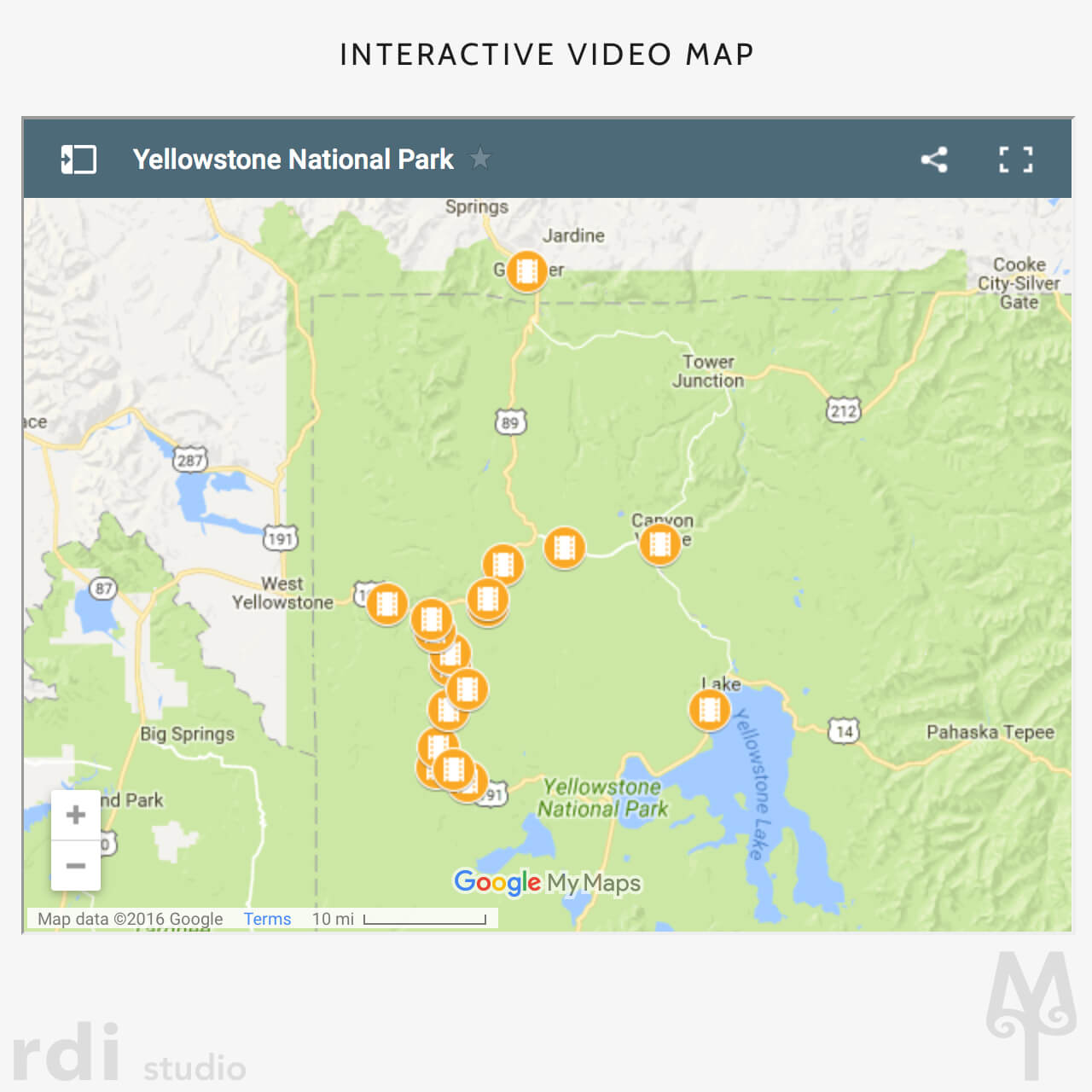 I would love to share my enthusiasm for creating content and content marketing with you and your company. So, please feel free to peruse the RDI Studio web site. I set up RDI Studio so that I could help businesses (large and small) create their content. The site has a complete listing of my Digital Product Design and Creative Services. Contact me if you have any questions. I look forward to hearing from you!